Meet Deborah
All that I am, all that I might become
Freelance Writer ~ Writing Coach ~ Photographer ~ Speaker
I'm a storyteller, author, speaker and writing coach. I'm also a nature lover and photographer, an activist and community organizer.  A daughter, wife, grandmother, step-mom, dog-lover, hiker, kayaker, gardener, traveler, listener, and friend. And so much more than even this.
I'm also a seeker of truth, gatherer of stories, purveyor of words in a world that is changing far too fast.
We're all beautifully multi-dimensional, aren't we?
You'll find me on the fringe of moose, bear and coyote country, along the south-eastern New Brunswick shores of the magical Bay of Fundy, not far from Moncton, NB. A land where gentle, worn-down mountains slope to emerald marshes. It's a pretty phenomenal place to find yourself. (In more ways than one.)
I write about people and their relationship to place…their history and habits, fascinations and pursuits. I also write about environment, conservation and culture…all inherent to Atlantic Canada. Words have been my living for over twenty years now.
You should also know that I dance in the rain, play in the snow, wade in the water and slide in the mud. I revel in the seasons and all their gifts.
You may be thinking that a professional bio is more apropos, but it's all part of my story, isn't it?
I believe…
I believe in the power of stories and the finely-crafted sentence.
I believe writers and other artists are the history-keepers of our world.
I believe good writing is a combination of intuition and skill, of creativity and craftsmanship, of free flow and boundaries. When done right, it exudes strength and energy, clarity and authenticity. And character. Mustn't forget character.
I believe we are co-creating the future world as we travel the present. So I tread gently, listen deeply, speak honestly. I do my best to plant kindness and respect, and to cause no harm.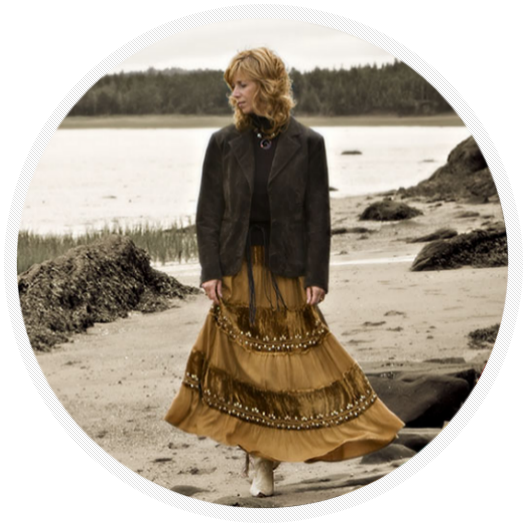 Although I cannot sing a note, music is buried in me. Somewhere. I'll find it someday…maybe when the words run out.