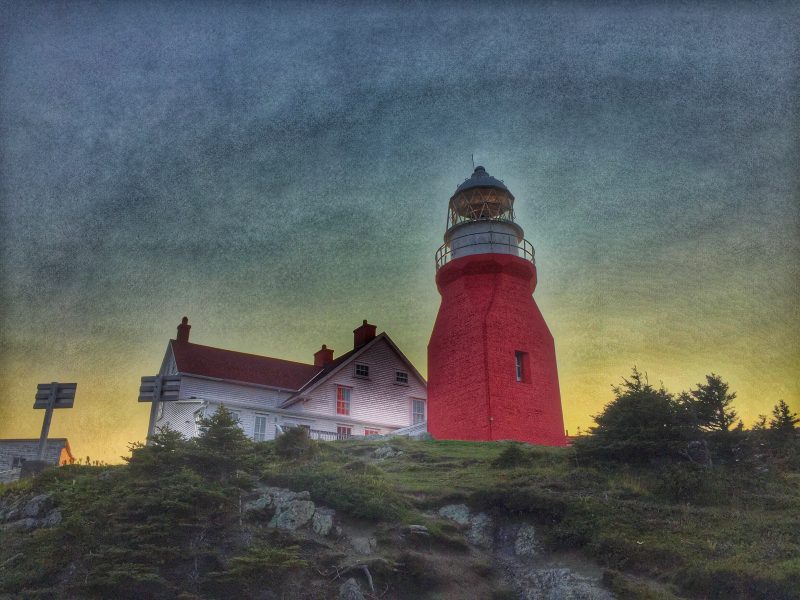 Light Fantastic
In 2010, Fisheries and Oceans Canada (DFO) declared more than 970 Canadian lighthouses surplus. At the same time, the Parks Canada Heritage Lighthouse Protection Act came into effect, simplifying the process for groups to acquire—and assume responsibility for preserving—lighthouses in their communities. However, in the preceding decades, preservation pioneers often spent years wading through federal bureaucracy, testing their limits of faith, endurance and patience—and this simply for the chance of volunteering more hours restoring, maintaining and operating a lighthouse.
But old structures have a way of tugging on heart strings, and lighthouses, in particular, can inspire tenacity and fortitude that borders on obsession. What is it about these sentinels of the sea that invokes uncommon commitment? How do such connections, when made, become matters of the heart?
Rose Blanche Lighthouse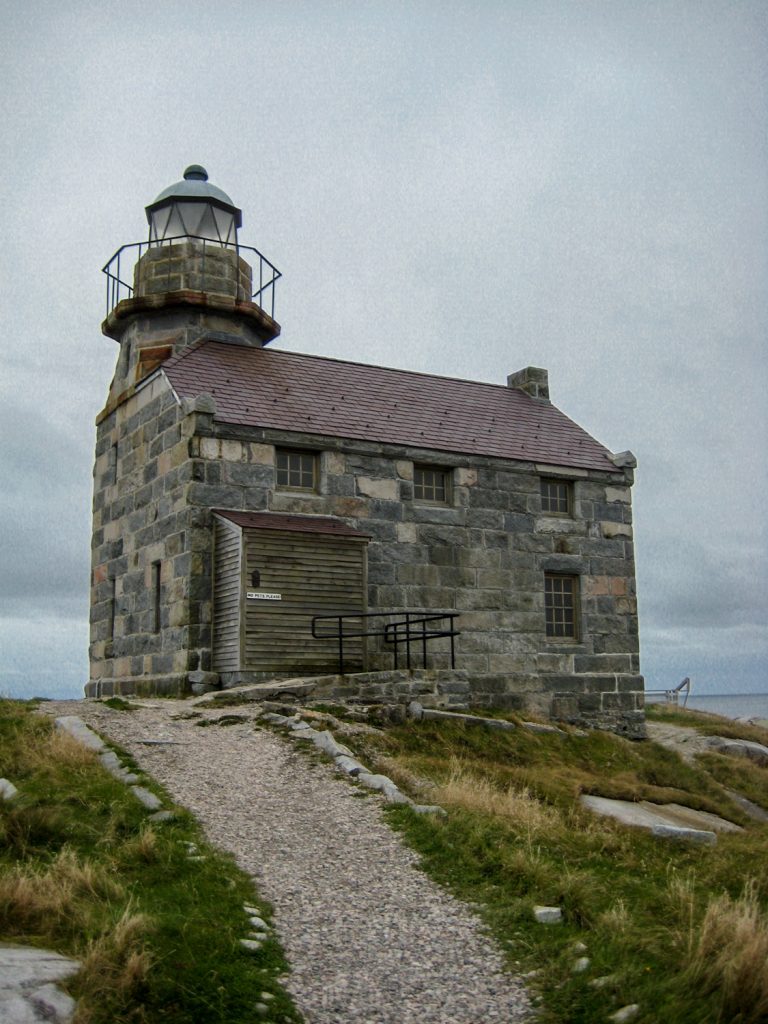 Rita Anderson crossed a narrow neck of land, wading through mucky bog, and ploughing tuckamore bushes as she worked her way to the coast. The dismal call of a foghorn cut through the dense air, and she could hear the rhythmic crescendo of waves breaking on distant rocks.
When she finally emerged high above the shore and looked down on the lonely, crumbling granite tower against the pewter backdrop of the sea—all that remained of the Rose Blanche Lighthouse on Newfoundland's Southwest Coast—she was smitten.
"You stood here for such a long time," she whispered. "How many people did you save?"
In that moment, Rita knew that she had a new purpose: "The lighthouse just called to me to do something," she says.
Members of the community had been discussing restoration for five years before Rita, the only salaried member of the Southwest Development Association, drove out to see the lighthouse in 1993. Although she'd grown up in Port-aux-Basque, this was her first visit to Rose Blanche, a mere 45 kilometres away. She had no particular connection to the community or the light—until that day.
Rita saw the lighthouse as a monument to the island's early communities—sustained by the sea—and to the courageous seafarers who depended upon the light as their lifesaving tether to home.
She took inspiration from this.
"I was told it couldn't be done," she said of the restoration that took another six years to complete. "I guess nobody thought a woman would have the patience and tenacity to drive this."
She chuckles. "They didn't count on me."
Daunting as it was to resurrect a crumbling lighthouse that was arguably more rubble than it was worth, she was motivated to push through the first tier of naysayers and bureaucracy in order to "restore that grand old lady and put her back the way she was."
Grand old lady?
"Lighthouses are the mothers of the sea, like women who keep the fires burning, while the men are on the water earning their living," she says. "They mean home and safety and if that ain't a lady, then what is?"
She maintains that her own strength is also born of struggle. "I've done whatever I could to keep a roof over my head," she says with spirit. As a single mom, she returned to college to further her education, then worked as a librarian, ran an art gallery, maintained housekeeping units and assisted disabled people, creating her own employment where none existed.
Her story echoes that of the lighthouse. It, too, has created employment and business opportunities where few existed before. Rose Blanche, once the end of the road, is now a favoured Newfoundland destination.
Cape Forchu Lighthouse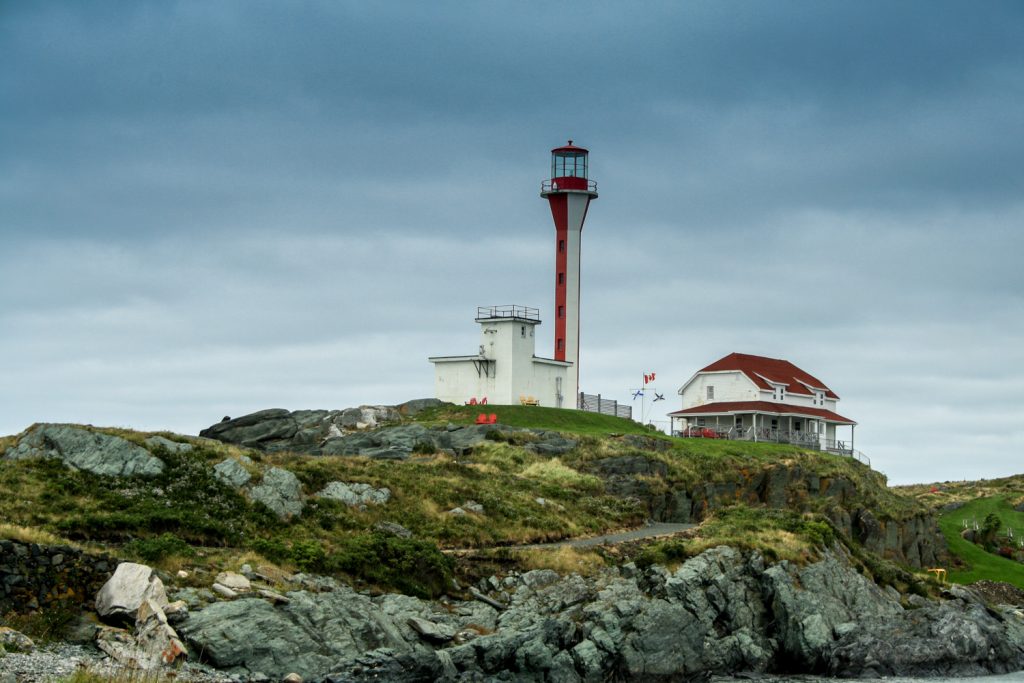 Gert Sweeney of Yarmouth, NS, experienced a similar groundswell of determination when, in 1994, she learned that the Canadian Coast Guard planned to demolish the 1912 lightkeeper's dwelling at the Yarmouth light, formally known as the Cape Forchu light station. The lighthouse remained safe for the time being as it was still operational.
Gert, a nurse raised with a strong sense of civic duty, helped circulate petitions. "We were in quite an uproar," she says. "We felt our money went to the government to build and support it; it belonged to the people.
"I couldn't allow that to happen."
For her, the connection was intimate. Almost every window in her marital home affords a view of the beautiful and unusual apple-core-shaped lighthouse. Her mother-in-law was born in the lightkeeper's dwelling and her husband's family manned the lighthouse for years.
"My husband has never lived away from the light," she says. "It holds his family history. When he started fishing, he always said, 'When I saw the light, I knew I was home.'"
Gert and neighbour Craig Harding formed the Friends of the Yarmouth Light Society, devoting countless hours to restoration work. They also joined an advisory group established by the Canadian Coast Guard that helped form the framework for a divestiture policy, allowing not-for-profit groups with viable business plans to assume ownership of a Canadian lighthouse for a nominal fee.
On March 1, 2001, the Cape Forchu light officially became the first operating Canadian lighthouse signed over to a municipality. While the Town of Yarmouth owns the property, the Friends of the Yarmouth Light Society maintains the grounds and operates the museum, gift shop and tearoom.
Cape Enrage Lighthouse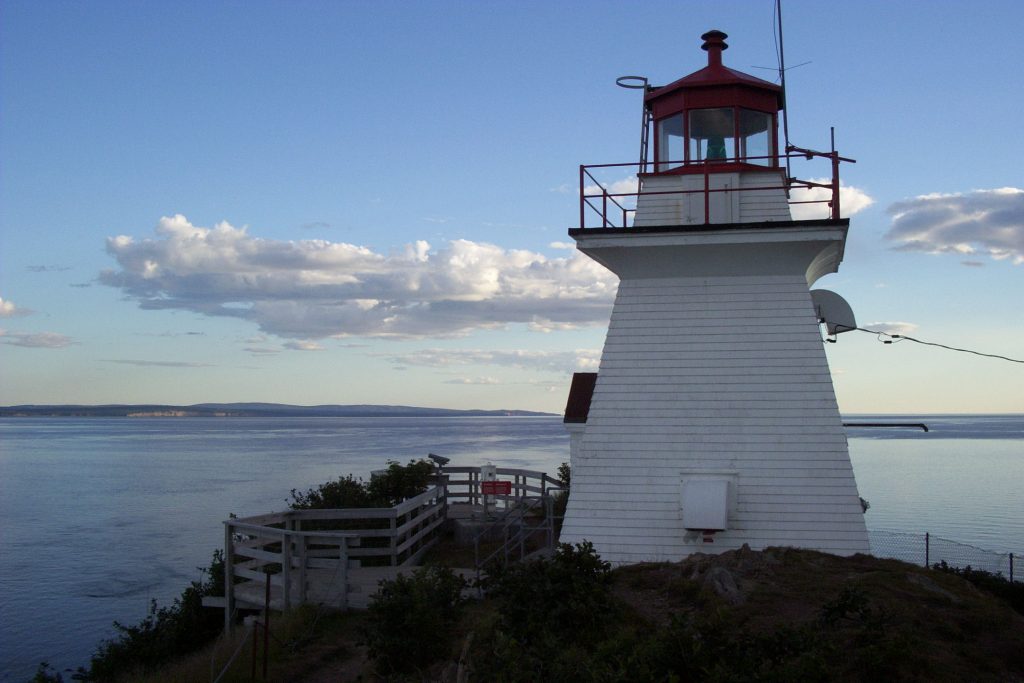 "It takes a strong personality with a singular vision to move such projects forward," acknowledges Dennison Tate, the New Brunswicker responsible for saving the Cape Enrage lighthouse, on the Bay of Fundy. "A group doesn't have that singular mind."
But he also believes that at some point, the visionary must step aside and let others take over.
Dennison's love of lights began when he was a young lad on White Head Island, part of the Grand Manan archipelago. His dad kept the White Head light.
"I would wake in the morning and know the weather by the sounds of the horns. Duck island had a melodic trombone horn—deafening. I could hear that in the northerly direction. I could hear Long Point and knew from the sound whether it was fogged in; and I could hear Gannet Rock. Listening to the sounds of the horns, I knew the conditions in all directions."
The day he watched the keeper's dwelling on Long Point go up in flames remains in his memory. The Coast Guard had begun burning structures they no longer needed; a disturbing trend that saw many cherished and familiar light stations reduced to cinders and smoke. "Every time this happened, it took a piece out of me," he says.
Years later, as a high school teacher in Moncton, Dennison began visiting the Cape Enrage light, which is near Alma, noting its steady deterioration. In the summer of 1992, he came up with a plan to turn the preservation and development of the site into a life-skills training ground for youth.
He envisioned an outdoor adventure program that would teach students the skills of running a business, encourage appreciation of environment and heritage, and generate enough profit to maintain and preserve a cherished piece of history.
Like others, he navigated a tangle of politics, process, rules and finances that tested the depth of his commitment and patience. But, in the end, Cape Enrage Adventures became a flagship model for alternative light station use, and one of the province's premiere tourist attractions.
But the Cape Enrage story doesn't stop there. Beginning in 1995, Dennison, his wife, Ann, and their staff—high school and university students—actually lived at the keeper's house for the summer months because its remote location made travel difficult. The Tates laid down rules of conduct, but it was the students who enforced them, resulting in an environment where peers governed peers. Out of this grew the so-called Cape Image, a loosely defined life attitude grounded in values of mutual respect and community service.
"So many of our staff developed a work and life ethic, a world view, that is admirable," notes Dennison. "We are very proud of them. Our lighthouse was a focal point for developing youth, but it also gave us a reason to bring people together to make something good. And maybe that is what lighthouses are about these days."
Although the Tates 'retired' from Cape Enrage in 2008, and students no longer stay on site, the gift shop, tearoom and outdoor adventures continue creating community, now overseen by a board of directors, and managed by a collaborative group of tourism operators.
West Point Lighthouse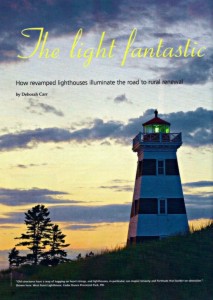 It was a desire for community service that first drew Carol Livingstone to the West Point Lighthouse, overlooking the Northumberland Strait in PEI. Coming from a background in adult education, she gathered a small group of volunteers in her community of 120 to explore ways they might make West Point a better place for themselves and for visitors.
"We wanted to put the light and heart back in our community," she said. The logical place to start was with a structure that everyone loved… one that represented hospitality.
She became founding president of the West Point Development Corporation, which leased the lighthouse in 1984, opening it later that year as an inn, restaurant and museum. West Point was Canada's first lighthouse inn, and the structure became a rallying point for the community.
"It became 'Our Lighthouse'," says Carol. "Everyone in the community took ownership. It's a unifying source of pride. It got people working together."
Carol has fond childhood memories of the West Point lighthouse. Her great-grandfather, William MacDonald, was the first lightkeeper. The next was Benjamin MacIssac, a wounded First World War veteran, who delighted in taking children to the top of the lighthouse, where they watched him prepare the oil-fired kerosene lamp by carefully preheating the oil over an alcohol lamp.
While he worked, he told stories of phantom ships, buried treasures and sea serpents.
"When we came downstairs, he would go first and his voice would float up through the tower as he told us these ghost stories.
"We'd be delightfully terrified and race home in the dark, saying we'd never do that again. Weeks later, we'd be back."
Carol says that historically, the West Point lightkeeper offered accommodations and hospitality to visiting inspectors, government officials and captains. His family tended to sick crew members and when ships found shelter from storms, sometimes lingering for days, extra food was provided to see the captain and crew back home again.
Today, the West Point Lighthouse is a thriving hotel by the sea, one that has seen a number of upgrades and expansions, and is an example of successful rural economic development. Carol, dubbed "Mrs. Lighthouse," is president of the Prince Edward Island Lighthouse Society, and a local authority on lighthouse history.
"It's been very enriching, but I don't really think about how far I have come, but how far the lighthouse has come. The fact that it is standing straight and tall and beautiful is important. I think the people of West Point see it as something enduring, part of our past and hopefully part of our future.
"It's symbolic, not just of community, but a guiding light looking out for people, for travellers."
© Deborah Carr, Saltscapes Magazine, May/June 2012