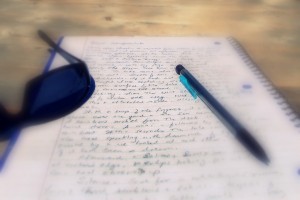 During this full day workshop, I will lead participants through various methods for creative journaling and show how regular journaling can help us discover the deeper stories in life. As a writer, it is important to know who you are and during this workshop, you will learn different ways of seeing yourself.
In a relaxed, informal setting, you'll practice techniques to enliven memory, capture emotion and find meaning in your life experiences.
Good journaling is a writing tool that boosts the creative flow and helps you harvest honest details from your own life to colour your writing…no matter in which genre you prefer writing.
Through writing and sharing and discovering our storytelling abilities together, participants will leave feeling inspired and more confident about putting words on the page.